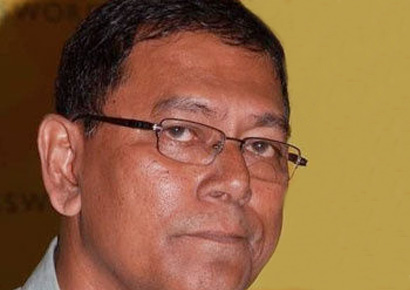 The police, probing the killing of senior crime reporter J Dey, today questioned an alleged oil mafia kingpin after interrogating and letting off three suspects apparently finding no evidence against them.
Police questioned alleged oil kingpin Mohammed Ali in connection with the murder case at a hospital where he was taken from Arthur Road jail. Ali was interrogated by police after the MCOCA court's permission.
Ali and his four aides had been arrested from here while two sharp-shooters from Mughalsarai railway station in Uttar Pradesh in connection with the murder of Sayyed Chand Madar (56), owner of a private firm in south Mumbai, in September last year.
Ali and Madar were rivals as both were allegedly involved in smuggling diesel from the high seas.
Earlier, the police let off three persons, believed to be associated with Chhota Shakeel, a key aide of underworld don Dawood Ibrahim, who were detained yesterday in connection with the killing of the scribe.
"The suspects, whom we questioned, appeared to have played no role in the crime, as of now," Joint Police Commissioner (Crime) Himanshu Roy said.
Three suspects Anwar, Mateen Iqbal Hatela and Shaikh were picked up for questioning yesterday to ascertain their possible role in Dey's killing. However, they were let off late last night after no evidence was found against them , police said.
The police said that during interrogation Mateen had said that Dey might have been killed as he could be working on a story which would have caused trouble to some people. They also told us several other things but that is not matching with the fact after verification.
"We questioned Anwar and Mateen to ascertain as to why they were telling us those stories and whether they were trying to mislead us in the probe and if so, why they were doing this," a police officer said adding that they did not appear to have played any role in the murder and were allowed to go.
Jyotirmoy Dey, 56, editor (special investigation), with Mid-day, who extensively covered the underworld and crime for over two decades, was shot dead by four assailants last Saturday.
Meanwhile, police have found three more witnesses in the case and are trying to figure out the sequence of events that led to the killing.