And the Survivor Winner is...
He entered the season as a known favorite, a strong competitor that had already appeared in three previous seasons.
Yet Boston Rob Mariano still managed to work his charm and his schemes on
Survivor: Redemption Island
, winning the $1 million grand prize on last night's live finale.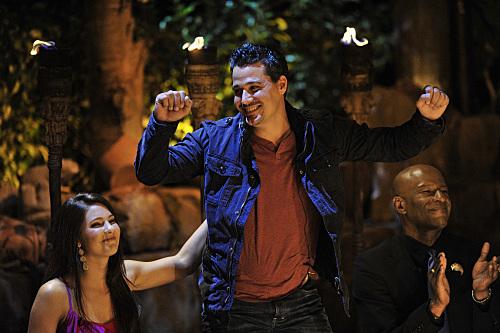 Host Jeff Probst showered the veteran player with praise, saying Mariano played the game in "a style that would make any mob boss proud," while the man who loves to be an intimidating villain said:
"At the end of the day, it's about my wife and child. Ultimately I want to win so I can bring it home and they can have a better future."
Next season, Survivor heads to the South Pacific. Check out the official preview for the edition that kicks off this fall below.