James Durbin: Shocked by American Idol Elimination
James Durbin has to be honest: he didn't see his elimination coming
on Thursday night
.
The aspiring rocker tells MTV he "definitely" was surprised by the development, and has spent the time since remember why he originally auditioned.
"It's for my family and to try and give a voice to a genre of music that seems like it's slowly fading away,"
Durbin says
. "I really accomplished a lot on the show, and I'm grateful for the opportunity."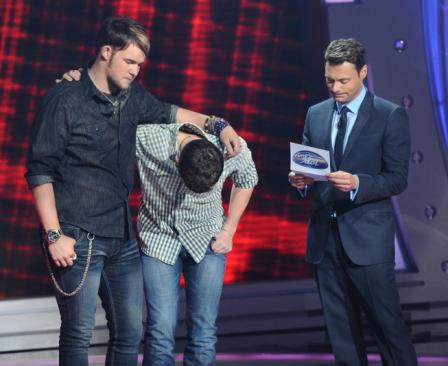 We all saw James fight back tears after learning of his fate, but he's now accepted it. And is excited about all the future has in store.
"I haven't failed at all," he said. "This is just the beginning.