Angelina Jolie's New Movie Will Be Called ...
Angelina Jolie's drama about the Bosnian War has a title.
It's now called
In the Land of Blood and Honey
. But why?
"It's a heavy film,"
she tells EW
at the Cannes Film Festival. "You want to find that title that really helps the audience know what they're walking into."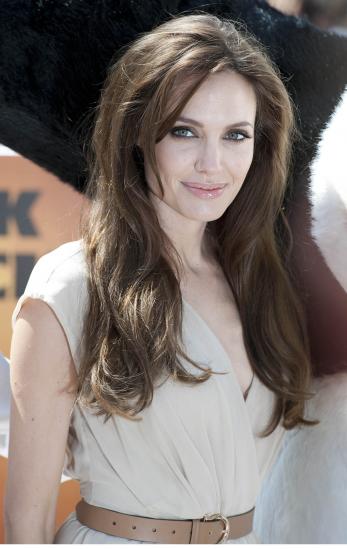 For months, it has been known as the
Angelina Jolie Bosnian War Movie
, and naming it was "driving me crazy. I have lists and lists of titles all over."
Jolie, who wrote and directed the film, but does NOT star in it, had to settle on a name at some point. The release date is currently set for Dec. 23.
Blood and Honey
, which she shot last October in Eastern Europe, focuses on a young Serbian man and a Bosnian-Muslim woman in the war of 1992.
The conflict tears them - and the former Yugoslavia - apart.
She settled on
In the Land of Blood and Honey
, a takeoff on the phrase "land of milk and honey," indicating a place of great wealth – but in this case, terrible loss - for the film, which has been
greeted by protests
as well as anticipation.
Some survivors of the war feared it was a twisted story of romance between a soldier and the woman he was oppressing, but
Jolie quickly disproved
those false reports by providing the script to officials in Bosnia's culture ministry.
Besides the sweetness/sadness theme, the areaa is part of the Balkan peninsula, and "Bal" and "kan" in Turkish translates "blood" and "honey.