Jesse James: I Am One F*%ked Up Individual!
Jesse James is forthright if nothing else. In an interview with
Men's Journal
, he continues to open up about how he ruined his marriage to Sandra Bullock.
"I never shied away from anything I did. I took full responsibility,"
he asserts
. "I cheated on my wife. Guess what? So do millions of other men."
"To be honest, it was unfair for me to even be in a relationship," he says of their marriage. "I sabotaged everything. I was never 100 percent in."
"I'm self-destructive. I made some seriously f*%ked-up choices."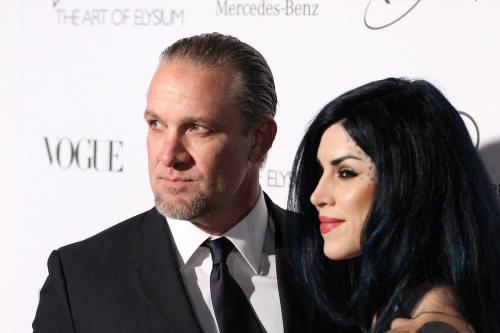 Jesse credits Kat Von D for helping him through this dark period.
Jesse James checked into rehab shortly after news of his infidelities broke, a decision that he says changed his life forever, and for the better.
"I was an animal in a cage. I needed to escape before I cracked up or did something really stupid. I don't know why I went. I just needed help."
"I went into it thinking, 'All these people in this place? They are really f*%ked-up.' I figured out pretty fast that I was the really f*%ked-up one."
"I realized I was addicted to anger. And it was going to be up to me to straighten sh!t out. My life kind of started over. I hit the reset button."
James turned to his friend (and now his fiancee) Kat von D for help.
"Back when I was listening every day to some new person say what a f*%k-up I was, I hit the wall. I had a day where I was literally wondering how much more of this I could take. And one person reached out," he recalls.
"Guess who that was? Everyone else thought I was toxic. The fact that Kat is willing to be with me now? And get demonized in the tabloids for it?"
"God, I really love her."
Helps that
Kat's amazing in bed
, of course.
But seriously. It doesn't excuse or change what he did, and he will have to live with that forever. But here's hoping Jesse really has turned the corner.