Rick Springfield to Arresting Officers: I'll KILL You!
Rick Springfield threatened to kill a deputy sheriff and his family the night he was
arrested for DUI
, yet there was no mention of the incident in the arrest report.
Springfield was arrested in Malibu May 1 and blew a .10, above the legal limit. The deputy said his $200,000, 1963 Corvette Stingray would be towed away.
The singer/actor was not pleased.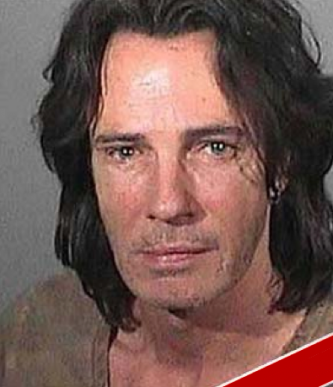 Law enforcement sources say upon hearing that news, Springfield yelled to the deputy, "If you tow my car I will f*%king kill you and your family."
He must not have taken it seriously, because there was
no mention of the threat
in the report. which merely says that Rick Springfield was "belligerent."
LA County Sheriff's Dept. spokesman Steve Whitmore says. "It is rare when a drunk doesn't say something outlandish to police when they're arrested."
"I have no idea what went down with this one, I wasn't there, but drunks are notorious for saying stupid, outlandish things to law enforcement members all the time. Law enforcement's job is to get them off the streets, because they're drunk."
The D.A. is currently deciding whether to charge Springfield with DUI.
As for Springfield, his rep gave a statement to TMZ: "Someone has leaked information illegally. It's a sad reflection on society today that people in law enforcement who we look up to, pander to the
celebrity gossip
channels."