When Will Kate Middleton Get Pregnant?
If you thought British royal family gossip would dissipate after the wedding of Kate Middleton and Prince William April 29, you thought wrong.
There's the royal couple's secret honeymoon, and the question of whether
Chelsy Davy
will wed Prince Harry in a royal wedding of their own.
Not to mention the fascination with Kate's sister,
Pippa Middleton
.
Yeah, the royals are not going anywhere. Especially since really, it's only a matter of time until Kate Middleton pregnancy speculation begins!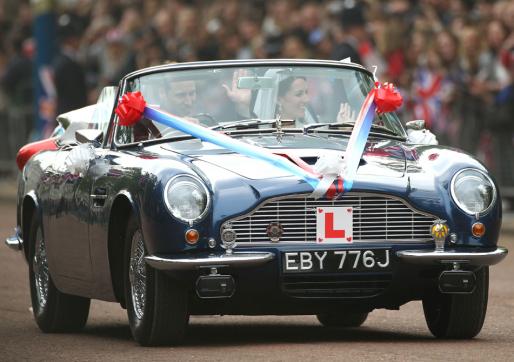 JUST MARRIED: Let the Kate baby bump watch begin!
At some point, there is probably going to be a baby. Even before that, there will be gossip about when there will be a baby. Potentially a lot of it, in fact.
"There's a good chance that she will be pregnant in the next year or two, because, well, that's what royals do," one British royal family
expert opines
.
Kate Middleton is 29 and Prince William turns the same June 21, so the timing would make sense. Not that fans need a royal baby to remain interested.
Searches for Will and Kate's honeymoon rose 289 percent this week from last, and their upcoming
trip to America
generated a similar online response.
Long story short, don't expect the royal couple or their siblings to drift into obscurity anytime soon. Two billion people watched the wedding, after all.