Nicki Minaj Speaks on Britney Tour, Inspiration
Nicki Minaj is about to really hit the big time: she's
going on tour
with Britney Spears this summer.
In the latest issue of
Out
, the star is asked if she has any special kinship with the iconic pop singer and replies in the affirmative.
"I feel like she has experienced life as an underdog, and I feel like my whole career I've been the underdog,"
Minaj said
. "I think that it just goes to show that when you are a strong woman, at the end of the day, it doesn't matter. You bounce back from whatever. And I think she's probably gone through 10 times whatever I've gone through."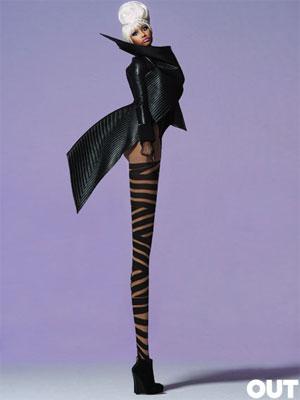 Nicki went on to praise Britney and the way she's bounced back from a few difficult years:
"The fact that she came back out with just so much fire inspires me, and it inspires young women and people all over the world. It just inspires you. A lot of my fans feel like they are the underdog and feel like they are the people who aren't ever accepted for themselves, or who are laughed at or poked fun at forever. It just goes to show that once you keep at whatever it is you're doing, people may not like you, people may not love you, but they will have to respect you at the end of the day. And that respect is all that matters."
Minaj and Spears will kick off their tour June 17 in Sacramento.