Bristol Palin Reality Show: Will You Actually Watch?
Don't get us wrong, there are about 300 TV programs you could say this about. But is anyone seriously gonna watch Bristol Palin's
new reality show
?
Bristol will be returning to L.A., working at a small charity and living with pal Kyle Massey and his brother Chris. BIO will be doing the broadcasting.
Sounds nice and harmless and all. But who thought that up? More importantly, who's sitting there at home thinking "Oh, I HAVE to check that out!!"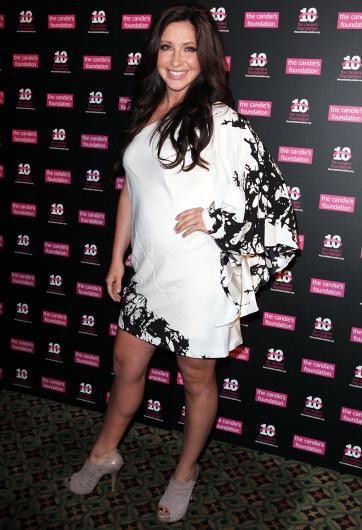 Perhaps the heartland is being overlooked. States responsible for the most Internet searches for Palin include Alaska (obvi!), North Dakota, Idaho and Kansas.
There's also the Kate Gosselin factor. The Bio network has dubbed Bristol Palin "the most famous single mother in America" and a "national media darling."
A few years ago, Kate, her kids and messy personal life earned her a major audience. Perhaps the network is banking on Bristol carrying that mantle now.
"Bristol is the opposite of the perceived lower class demographic that watches 16 and Pregnant," Robert Galinsky of the New York Reailty TV School says.
"Unlike
16 and Pregnant
,
her audience
is informing the mainstream and they understand how to cultivate and showcase a more wholesome lifestyle."
Whatever you say man. Although that point is somewhat valid. No way the peeps on MTV could afford anything resembling
Bristol Palin's plastic surgery
.