Spencer Pratt Banned From Heidi's New Show
It seems unthinkable for this terrible tandem, but
Spencer Pratt
is not permitted on or anywhere near Heidi Montag's new reality show Famous Food.
Producers of
Heidi's show
- on which she, Jake Pavelka, Ashley Dupre and other has-beens manage a restaurant - are serious, too. Spencer is banned.
Pratt has been disallowed on set since day one, and Heidi Montag herself agreed to the injunction against her better half (not that she had a choice).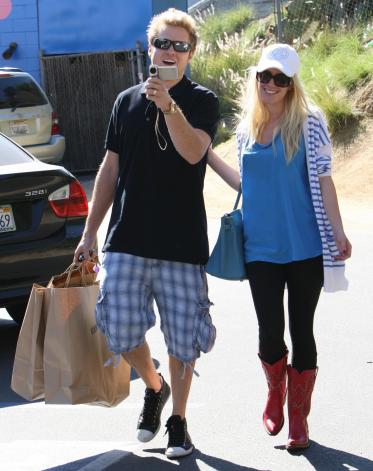 PERSONA NON GRATA: That's what Spencer is on the set of Famous Food. And presumably many, many other places in and around Southern California.
The producers were adamant that Spencer wasn't allowed on the set, near the set, or to be involved in any way, and Heidi agreed to keep him at bay.
We're told Spencer has behaved himself so far - it helps that he was
briefly in a coma
this spring - but you know it's just a matter of time with him.